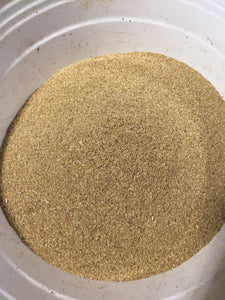 Good for fishing
Bought 2 lbs of European night crawlers for a family fishing trip and we caught lots of perch. I emailed MW Worms upon their arrival to get info to fatten them up and they responded the same day. The worms stayed on the hook for several fish unlike the Canadian crawlers we normally use.
Europian nightcrawlers
The communication was great. The shipping was good and the worms arrived all well and healthy. I followed the advice about the worm bedding and they seem to love their new home.
Great product and customer service
I take a review seriously so I wanted to see how things went. I was very pleased with the service they gave to me. Everything was delivered well, I was very excited to see that my nightcrawlers were all alive. Especially being new to the game. The eggs are hatching and some are already 3/4 long . I'm very happy with my purchase. But like anything else there is a learning curve but I came out very well. I am waiting patiently for my first fishing day with my own bait. The worm food is good. I am looking forward to my next purchase. Thanks again!!
Great worms amazing package job!
Ordered Europe and Africa night crawlers. Great package job! 100% alive. They are thriving and growing. Worms were not fully grown. But have doubled in size in 45 days .